Land Use • Variances Permits • Foreclosures • Escrow • Contracts
Real Estate Law Group Legal Team
Attorneys – California – Hawaii – Remote Offices
Daniel J. Knight
Principal Attorney – Hawaii, California, and Texas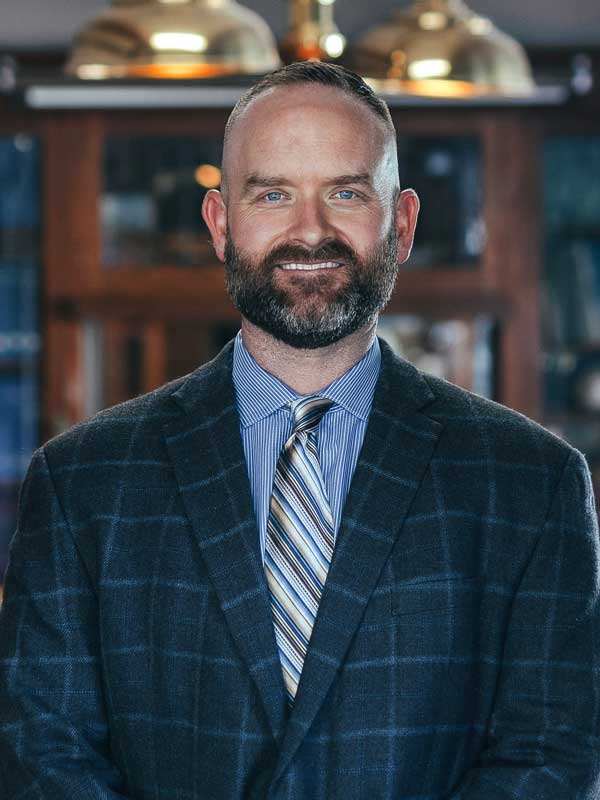 A "born & raised" San Luis Obispo County native, Dan feels privileged to be an active part of such a strong and vibrant community and to have grown up learning its ins and outs, institutions, relationships and interrelationships.
Show More
Dan started his career by working in his father's construction business; gaining knowledge from experienced tradespeople about the "right" ways to construct foundations, build residential/commercial structures, and work in the public right-of-way. During high school Dan worked at Pete's Automotive in Morro Bay, California.
After graduation from high school, Dan started his own one-person
general construction business and, through hard work and tenacity, grew it into a full-service general building and general engineering company. At the same time, Dan went back to school, earned both a bachelors and master's degree in accounting, and then continued to and graduated from law school, passed the bar and began his career as a licensed attorney. Along the way Dan also obtained his real estate broker's license.
Dan lives in Atascadero with his wife Shawn (married in 2013), and three precocious children. When not working, Dan enjoys playing rugby at the Prop or Lock positions, weightlifting/kettle bell workouts, endurance backpacking and other outdoors activities. Dan's goal in his hobbies is to push the body hard enough that it becomes both a physical and mental test of discipline.
Ashlyn Algra Emory
Paralegal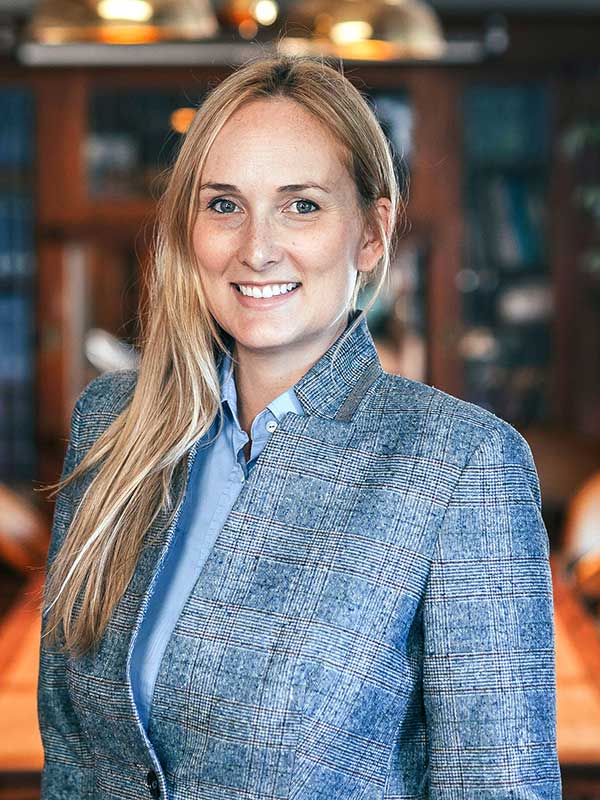 Ashlyn was born in Bakersfield, raised in Santa Barbara and calls Templeton Califorina home. She attended University of California, Santa Barbara (BA Global Studies) and has her law degree from the Santa Barbara College of Law. While working as a State Department intern in college she helped U.S. citizens overseas at the US Embassy in Rome, Italy which inspired her to go to law school.  She has also worked as a paralegal at the U.S. Attorney's Office. Most recently she was a consultant for a legal software company.
Show More
Ashlyn is married to Toby (2017) and they have a daughter. You can find her spending time with family outdoors hiking with their golden retriever puppy,. Never afraid to learn something new, Ashlyn has recently learned to ski. Next up is learning to ride horses. Ashlyn recently started a mothers' group in Templeton with the goal of having families support each other.
James Caldwell
Managing Paralegal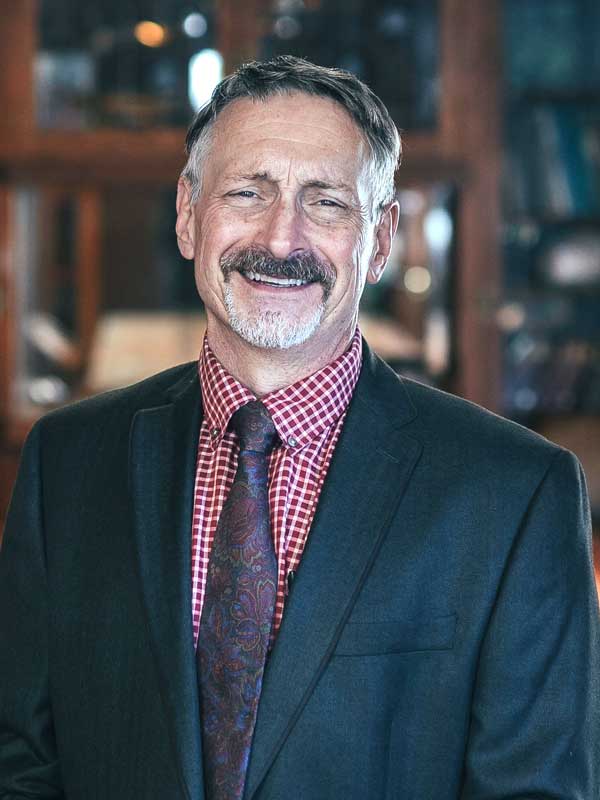 In the position of Office Manager and Paralegal with The Law Offices of Daniel J. Knight, P.L.C., James Caldwell brings the knowledge, experience, organizational and problem-solving skills garnered during a 35-year career in the real estate field, first as a Title Officer and subsequently as a certified Petroleum Landman.
Show More
James is highly skilled in addressing issues and formulating solutions for a wide range of real property matters, such as title defects, subdivision, mineral rights ownership and leasing, complex transactions, boundary line disputes, and access/right-of-way issues. Having worked closely with many attorneys over the years, James was excited to make the transition to become a part of Dan Knight Law and found that the same skill sets applied; intellectual curiosity and "outside the box" thinking coupled with a detail oriented, logical and methodical approach to serving the client's needs.
A lifelong Californian, James was born and raised in the central valley. After obtaining a B.S. in Economics from C.S.U.B. he began working in the title insurance industry and in pursuing that career lived and worked in both Southern California, Monterey, and the San Francisco bay area. James was fortunate to be able to return home to the central valley to care for his mother during the last few years of her life and, as a person who is committed to life-long learning, he was able to obtain a degree in human biology during that time.
Now, having been back in San Luis Obispo County and living in Atascadero for the last decade, James spends his leisure time exploring this remarkable area, building model rockets and wrangling slightly overweight cats. All while being lucky enough to have his son, daughter-in-law, grandson and stepdaughters nearby.
Acacia Jackson
Senior Legal Assistant
Office legal assistant Acacia Jackson brings her breadth of experience in Retail Finance, Specialized Education, Client Relations and Customer Service to insure accurate and timely communications throughout our organization.
Show More
Acacia a long time SLO County resident, enjoys singing on the porch with family and hiking the trails from the beaches of Montana De Oro to the slopes of Madonna Mountain.
Frequently Asked Question Regarding Construction Law
FAQ
How Do I Know If I Need to Hire an Attorney?
A consultation is a great opportunity to determine whether an attorney is needed. This is highly dependent on the specific factual circumstances. Please call our office to find out more information.
How can an attorney help with a real estate purchase or sale?
An attorney may help with the purchase or sale of a home or commercial property because it is a complex transaction. It is also likely to be one of the most significant financial transactions you may deal with in your lifetime, which makes it all the more important to ensure you are protected. A real estate attorney can help guide you through every step of the transaction. Guidance may include conducting a deed and title review, a comprehensive review of all paperwork, and providing an explanation about the process. By understanding the process and paperwork required this can facilitate a faster and more beneficial transaction while avoiding unnecessary delays or expenses.
Is my only option to litigate when a real estate dispute arises?
If you are dealing with any type of real estate dispute, such as a property defect or boundary dispute, you may be able to resolve the matter outside of the courtroom through negotiation with the help of an attorney. Offers to negotiate or to find a solution prior to going to court will usually be an attorney's first course of action. Litigation may be considered if it is not impossible to reach an out-of-court agreement.
What are some situations that may result in real estate litigation?
Real estate litigation may arise from a variety of scenarios. Common scenarios which give rise to a dispute may include boundary disputes, homeowners association duties and CC&Rs (covenants, conditions, and restrictions), construction defects and delays, property defects, breaches of contract and landlord-tenant disputes.
What are my options in a foreclosure?
We recommend consulting an attorney in a foreclosure to determine what your options may include. For example, you may be able to avoid foreclosure entirely and save your home through bankruptcy or loan modification. If you wish to sell or surrender the property you may consider a short sale or deed in lieu of foreclosure. Your options are dependent on your unique circumstances and financial goals.
I am thinking of doing "for sale by owner." Is this a good idea?
In a for sale by owner (also known as FSBO transaction), you may save money by not paying a commission to a real estate broker, however, you may not receive the professional services that agents would typically provide. A real estate agent or broker can perform many services, including staging your property, determining a price, marketing, holding property showings, and guiding you through the extensive paperwork and the closing process. In an FSBO, you don't receive the professional services typically provided by a real estate agent or broker. This may open you up to potential liability, as you will not have their professional guidance or advice during the home selling or buying process. If you decide not to use an agent, we would put in a plug for having an attorney review the contracts and disclosures before you sign on any dotted lines. If you are considering a for sale by owner situation, our office may be of assistance to guide you through the contracts and disclosures process.
What do I need to know before entering a commercial lease?
Beware of a lease with a long duration, as you are responsible for payment under the lease even if your circumstances change. And make sure you understand what is included in the rent and what is "extra" or your responsibility. A gross lease is "all-inclusive," meaning it may include utilities, taxes, insurance and maintenance. In a triple net lease, you pay the rent plus a prorated portion of the property taxes, insurance and common area maintenance. In a modified gross lease, you and the landlord split the cost or utilities. It's a good idea to have a lawyer negotiate or review your commercial lease.
Please complete and submit the form below so we can contact you to schedule your consultation or you may contact us directly to set up a consultation over the phone.
Submission of this form does not create an attorney-client relationship. Do not include any sensitive information in this form. Include general information and parties only. A condition of scheduling your consultation will include performing a conflict-of-interest check by The Law Offices of Daniel J. Knight, a Professional Law Corporation.